FLRA Annual General Meeting
Posted on March 22, 2023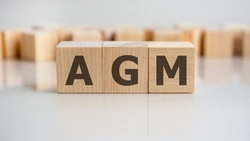 The Friends of Lloydminster Regional Archives would like to invite you to their Annual General Meeting on April 25, 2023.
5:30 pm – Doors open
6:00 pm – Potluck Supper
7:00 pm – Alex & Mary Mitchell Slide Show Presentation
AGM to Follow
All members and supporters of the FLRA are invited to attend.
2023-2024 memberships may be purchased at the door.
View the launch of our Local Persons Honoured by Name Recognition  (booklets will be available for purchase).  Tickets for the "120th Anniversary Celebration of Lloydminster" Luncheon on June 7th, 2023 will also be available for purchase.
Please RSVP by April 20th to Ann Campbell (780)872-4496 or
Lynne Smith (780)872-4184 if you plan to attend.
Our AGM is always a great time with good food, good company, and good entertainment – witness a local mystery revealed during the Mitchell family history presentation!
We hope to see you there!